On Monday at 3 pm our Dutch visitors from Gouda went to the city centre of Saarbrücken. Then we went to the the bank of the Saar.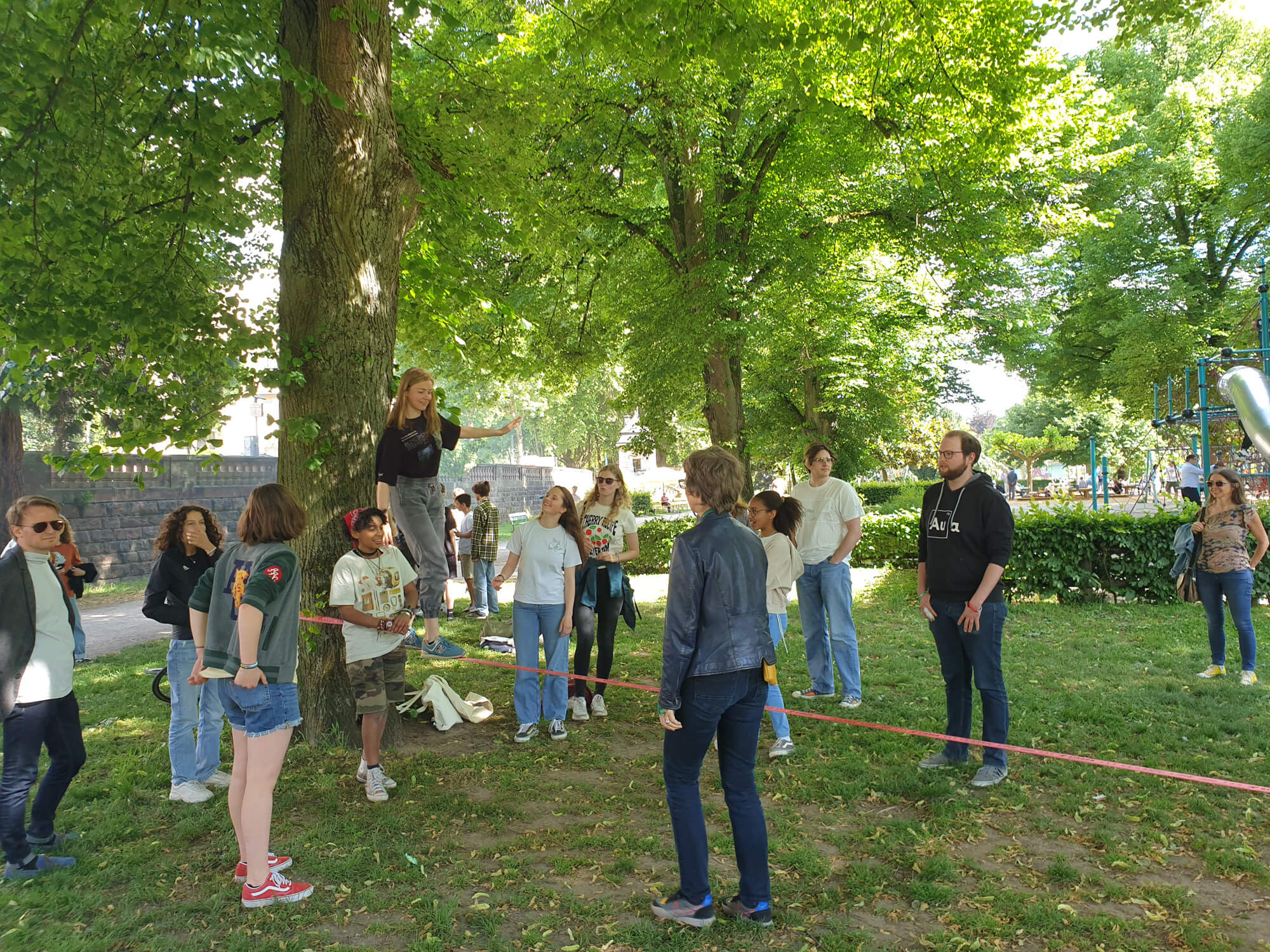 On Tuesday we made a city walk and learned about the different architectural styles. We had to solve different tasks like drawing, writing, recording soundscapes or writing stories in the style of George Perec.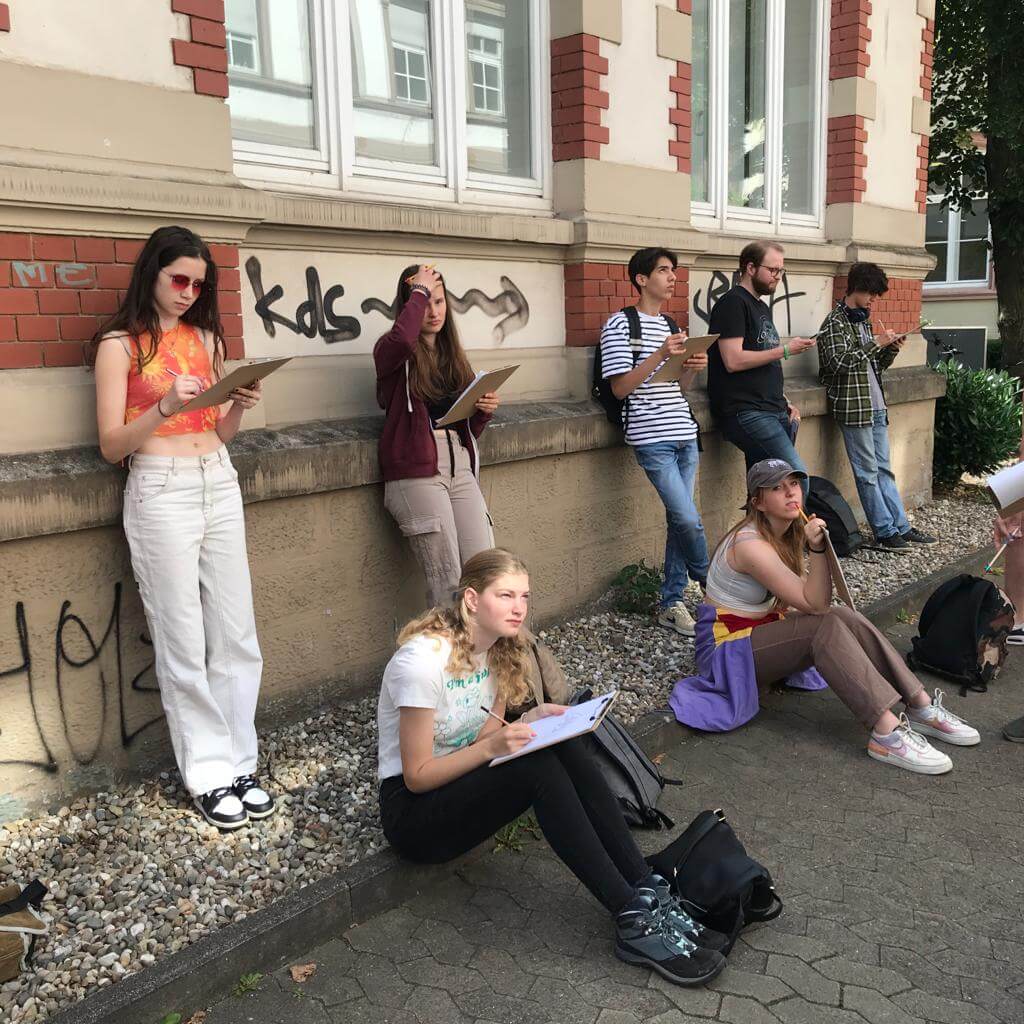 On Wednesday morning we went to Bliesbrück and visited the Roman villa and ruins. It was very interesting to see how people lived there! We also had a workshop with mosaic.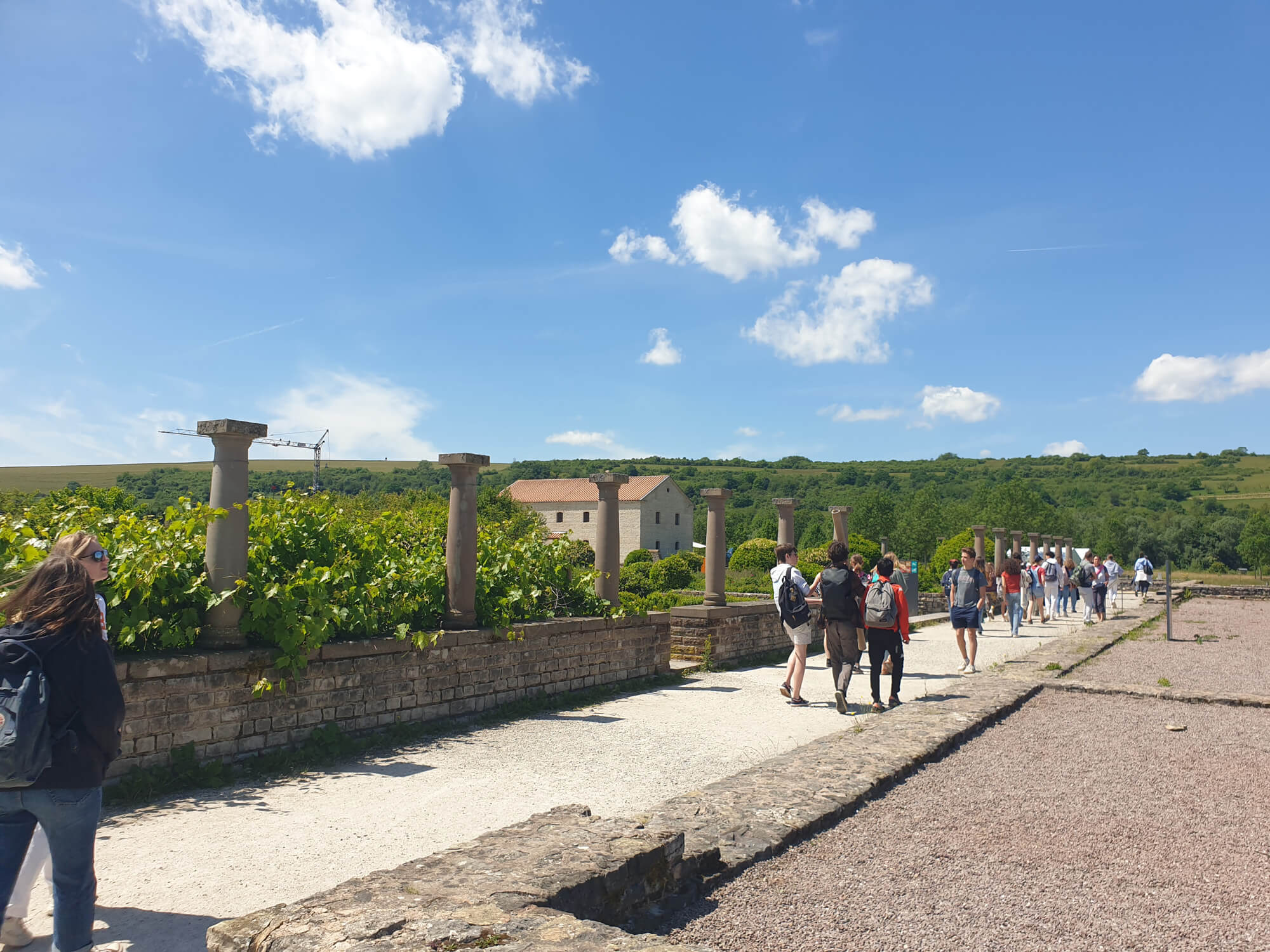 On Thursday, we took a bus to the Völklingen Ironworks. We climbed up all the stairs. You got a great view of all the factory! After that we had three hours of free time and some groups visited the science room or the "World of Music Video" exhibition.
At 6:30pm everyone was at the Mercure Hotel for a delicious dinner.
On Friday we worked in 12 groups and created a poster with the different tasks. At 1 pm the exchange partners unfortunately left Saarbrücken and returned to Gouda.
To see more: